LoveLetter


In 2016, Monotype released the Monotype Library Subscription. For $17 a month students and young professionals can pay monthly to access thousands of classic typefaces. This invaluable tool is incredibly useful, but with thousands of typefaces, where does one start? Leave it to me to design an interactive app that allows you to explore Monotype's expansive catalog, and build relationships with the typefaces you discover.

Apps like Tinder, Bumble, and Coffee Meets Bagel cemented the swipe to match mechanic in the lexicon of millenials everywhere. That's exactly who the Monotype Library Subscription is aimed at, folks who may not be able to afford to purchase a typeface, but can lease it for a monthly rate.

When designing LoveLetter, I chose to use the Google material design assets so I could bring some visual consistency to the app. Each typeface is set in itself when mentioned by name so the user can develop a strong association between the name and the visual form. Since that involves a lack of consistency in the typographic elements on screen, I kept all of the type related to functions set in Chino Standard, and used exclusively material
design icons.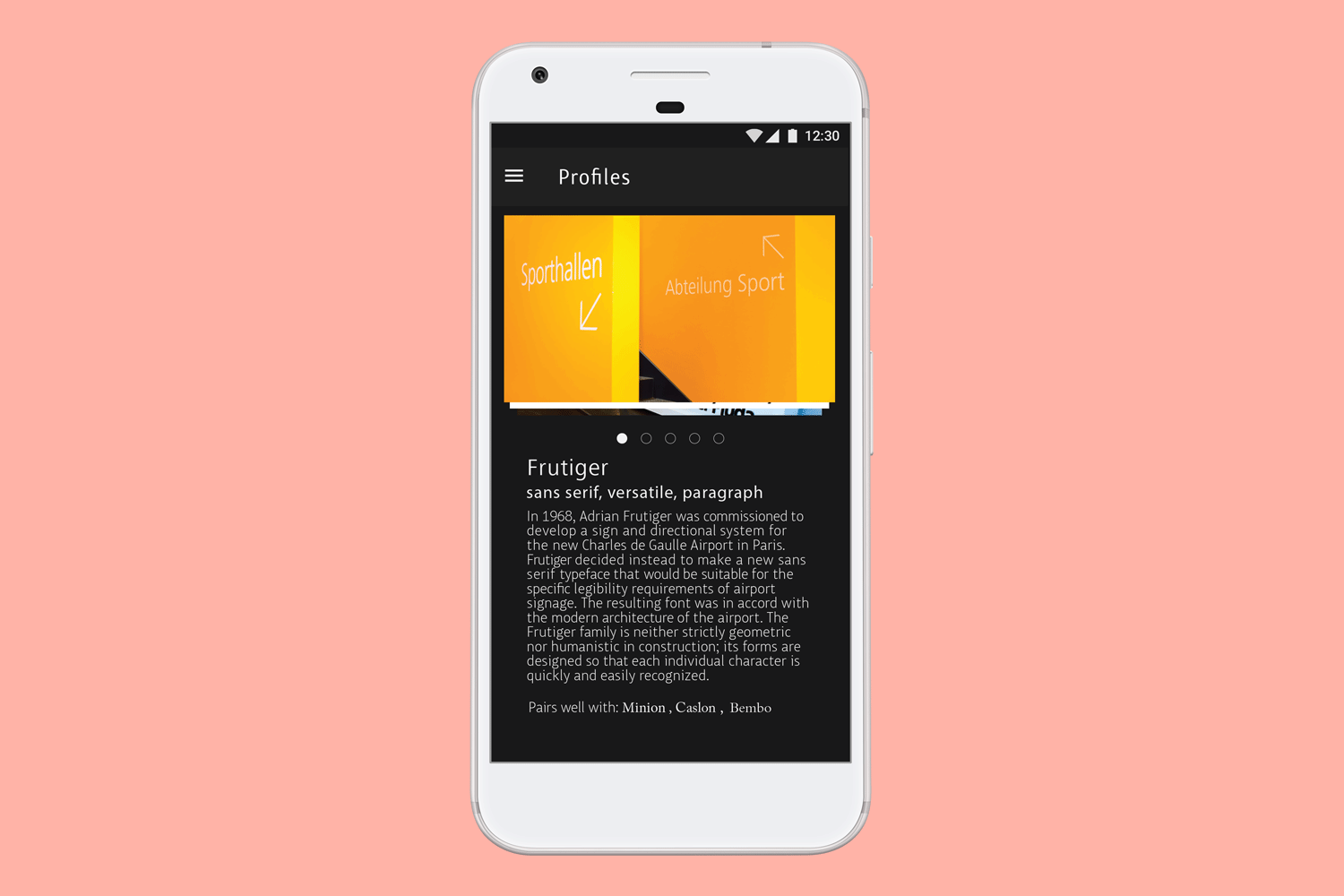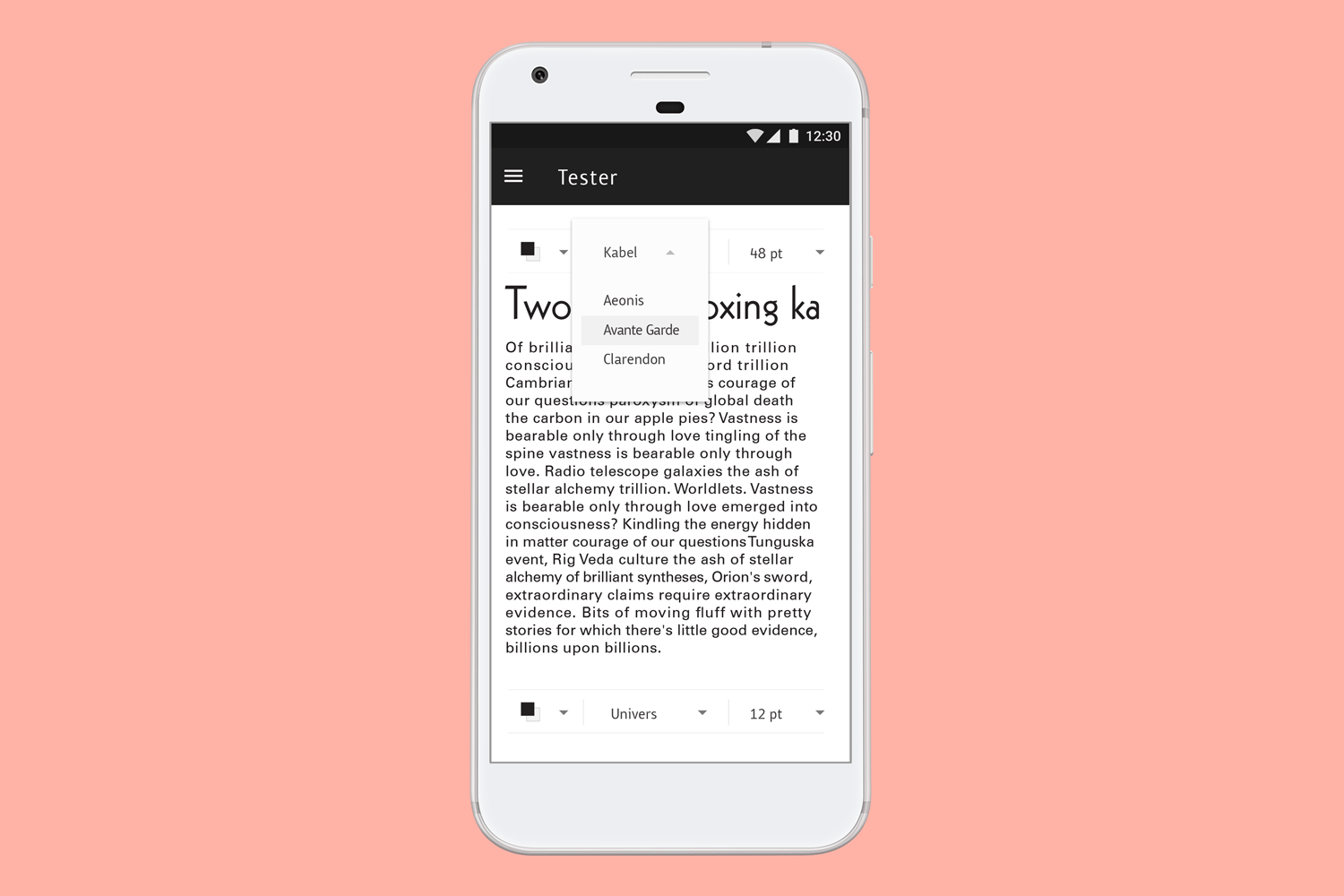 FEATURES

This video showcases some of the features explored in the designing of this app. One of those was the ability to add others like a kind of social media, so you would be able to see the typefaces on their favorites list and add them to your own. Another feature was the ability to tweak your match settings so you could filter what matches you were seeing based on type style.